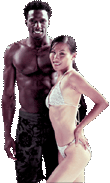 TESTIMONIALS

"Laser Medical Center is the only facility I trust for my personal skin care needs." -Doctor Jeffery Rupart

"Linda Simonian at Laser Medical is the most thorough technician I have seen in the industry" -Doctor Janice Miles



Laser Medical Center was designed as a state-of-the-art laser center. We are equipped with the very latest in laser technology and modern clinical suites. Yet the ambiance is soothing and comfortable. Your comfort and privacy are enhanced in every detail.

We specialize in Laser Treatments such as the removal or reduction of loose skin, wrinkles, veins, hair, age spots, sun damage, birthmarks, Rosacea, scars, acne, ingrown hairs, pigmented lesions, tattoos, and stretch marks. In conjunction with our lasers we provide Botox® injections, Restylane® injections, chemical peels, microdermabrasion, and a full line of medically developed skin care products.
Staff
With thousands of hours of cosmetic procedures behind our staff, we are one of the leading clinics in skin rejuvenation.

Consultation
Call 714-662-7456 for your free consultation, absolutely NO CHARGE. Let us set up an appointment at your convenience with our specialist. You are only one call away from rejuvenating your skin.

Children
As a courtesy to our clientele, we would be happy to look after your children while we look after your skin rejuvenation needs.

Cancellations
Should you need to cancel your appointment, we require a minimum 24 hours notice.

Appointments
We ask that you arrive a few minutes prior to your scheduled appointment to allow time for check-in and prepare for your treatment. If you arrive late, we will need to shorten the duration of your treatment accordingly so that subsequent clients are not inconvenienced.

Gift Cards
Give the gift of skin rejuvenation with our gift cards. They are available in the amount you choose, and make great gift for your loved ones.